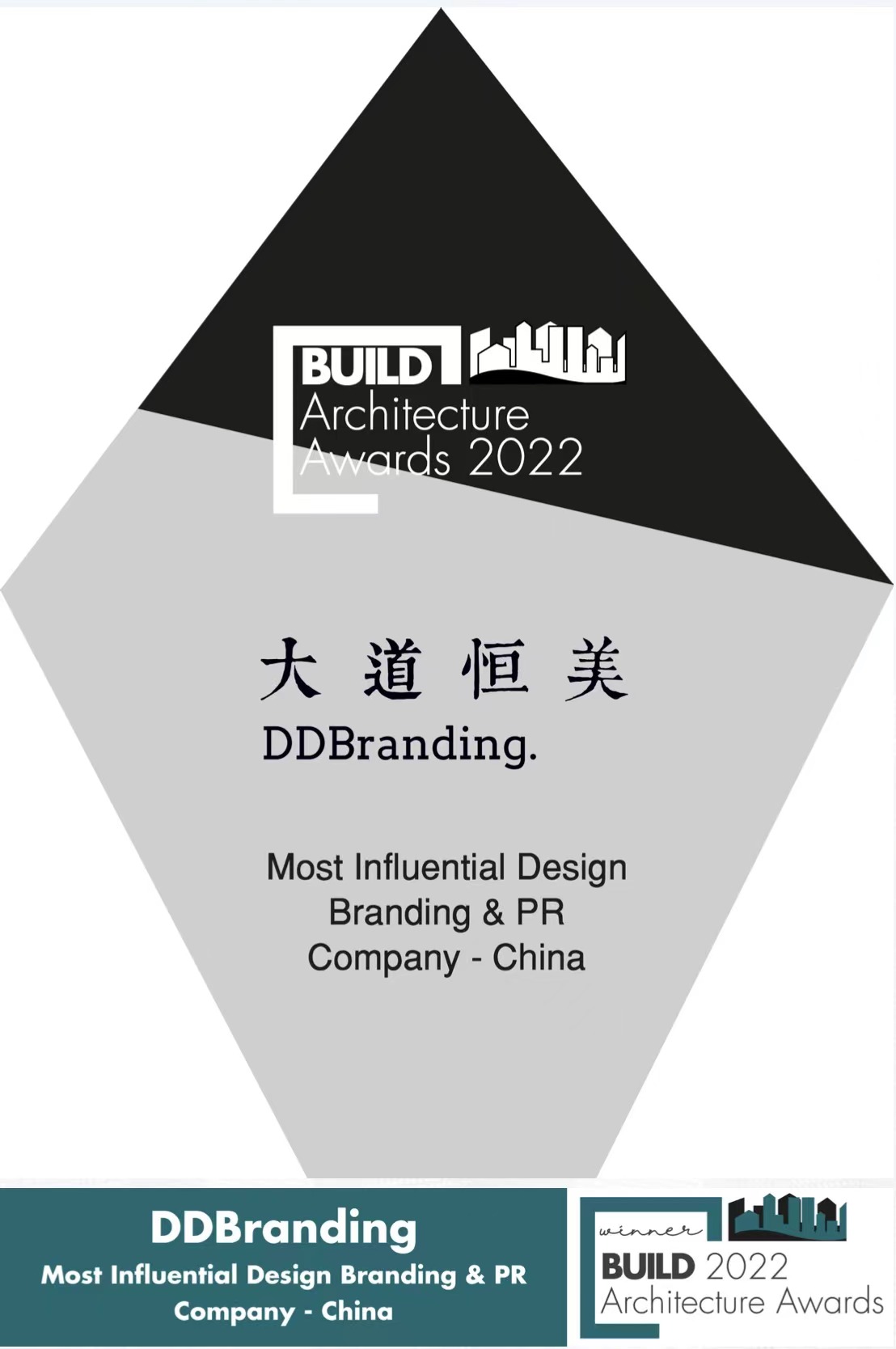 After 6 years of experience in platform construction – and with the founder boasting 16 years of exemplary brand development and public relations work – DDBranding has served a multitude of the world's foremost real estate and design companies. Having expanded into home furnishing since then, it has been creating bold new opportunities for its clients since the very beginning, breathing new life into its clients brands in order to show the international corporate world that an old business can in fact learn new tricks.
Founded by branding expert, Melody, DDBranding is a company that has very much been following in her footsteps since its inception. Inspired by her creation of the B2B revolution, 'The Big Brand Strategy System', this company is the culmination of her hard work in developing branding and PR as an industry for the better, efforts that have taken place over the past 16 years. Fundamentally, having accumulated experience in large real estate, design, and corporate fields, she has made herself a foremost expert in the goings on of the modern corporate world, using her knowledge of how contemporary players interact and who they are to remain abreast of its changing trends and developments.
Nominally, this expertise ensures that she and her clients are always one step ahead of the game. This has been a critical element in securing DDBranding as one of the world's foremost branding experts, able to connect the right company and product with the right market with reliable levels of success. Holistic, strategic, and practical, Melody's Big Brand Strategy System focuses on trend forecasting and global branding as a worldwide operational exercise, and it has quickly become a pioneering game changer for companies both in DDBranding's home country of China and further afield.
The brands it specialises in are real estate, design, and home furnishing, in short. When serving its clientele in these fields, it takes on the responsibility of getting to know the company from top to bottom, focusing on brand strategy and positioning in order to find the best way to represent a business to its market. Thus, constructing these images is a true labour of love for DDBranding and its clients, as its team will conduct brand planning, communication, and creative design with sophistication and empathy in order to ensure a client can put their best foot forward, showing the world the efficacy of Chinese design skills.
Having served over 50 different brands, pushing several clients into the 'billion-dollar club', DDBranding has gained a solid reputation for invaluable brand consultancy. Having helped companies across real estate, hotel, and design, it strives to 'influence the times in order to reach the future'; this pertinently shows the commitment to shaping the future of brand creation for the better by helping the companies of today to adapt in a changing world. Thus, its efforts are fundamentally transformational, and highly practical. It carries an ethos of putting one's money where one's mouth is, always working hard to back up their ideas and advice with action that shows a client the logic behind it, showing them the workings of the strategic and systematic project management skills in its ranks.
Therefore, despite its respect for the bigger picture, it can also fine tune every element of the process to home in on the nitty gritty details. This ensures that no element of brand creation goes unaddressed, cultivating China's top branding talent in order to form a team who are truly the best of the best with addressing their day-to-day professional work, the highly specialist elements of their job, and the challenges that come their way. Indeed, there have been many challenges over the course of DDBranding's life cycle, all of which it has powered through and thusly learned from.
Its latest project, a refresh of a 30-year-old airline, put all its skills to the test in that it was so used to serving growth companies, and is thusly unused to serving companies with an annual output of over $50 billion. However, its nurturing, professional, and encouraging culture as a company – as well as the glowing reviews that previous clients have left it, including the word-of-mouth referrals that such clients go on to give – have been attracting more of the latter, a group that this airline is a part of. It, therefore, responded by incorporating a lot of work with regards to providing professional strategies based on the current stage of the company into the process, starting with the top level and moving into the integration of various service areas later.
Nominally, the greatest challenge for companies like DDBranding will always be the unification of this top level. This is because there is a tendency, especially in larger companies, for there to be somewhat of a disparity between the perception of what the branding should be between the various high-level professionals, with strong opinions from each that could cause contention if left unaddressed, which is not what DDBranding wants. Instead, it hopes to foster an aura of collaborative creation in its work, taking on board client feedback and ensuring that communication is the connective tissue between each milestone.
Allowing specific changes as well as all-round brand revitalisation as a result, DDBranding has elevated each of its clients to their best selves. Having kitted them out for success in a world where corporate development strategy is a critical part of business planning, its personalised strategy allows it to inject the friendliness and charisma back into public relations and branding efforts, Critically, this ensures that the resulting strategies have an aura of vitality to them, and that the client's company has a unified objective, characteristic, and theory that is clear to stakeholders, partners, and customers.
Moreover, having developed the Big Brand Strategy for long-term stability and growth – all with the most exemplary customer service in mind – it is proud to say that each professional within its ranks uses their own depth and breadth of industry experience in their work, only suggesting action when it is backed up by proven results. Using this knowledge to great effect propels DDBranding's clients into the next era for their business to great effect, presenting clear and intuitive models that, by their very nature, speak for themselves. This, in the future, is something it is keen to continue, upgrading its services and keeping abreast of changing design trends so it can ensure that its results remain at the head of the pack.